Here are this week's questions!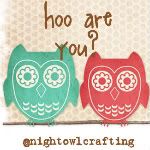 1. Do you type on a keyboard the correct way or do you peck like a cute little chick?
A. I am a professional writer, so by default I type away the correct way.... hazard of the job.

2. Typically how long does it take you to get ready in the morning?
A. If my husband is around I can take my time... by usually it's me and the little guy so about 10 minutes. Yes I do put makeup on and do my hair, maybe not to the extent of some of you!

3. Do you prefer lip gloss or lipstick?
A. I love the shimmer of lip gloss, but hate how my hair always gets stuck. So I at least try to put some lip stick on.

4. Do you take clothes to the dry cleaner or wash them yourself even if they say dry clean only?
A.I wash them myself!

5. Do you prefer Wal Mart or Target.
A.Target. I live 2 minutes away, and often walk there during the warm months... you gotta exercise!